Diabecip Powder for Blood Sugar Management & Support
Regular price
Sale price
Rs. 200.00
Unit price
per
Sale
Sold out
Manufacture Name – SHAKTI BIOTECH, MATEWARA, LDH
Country of Origin – India
Shelf Life Best Before use 24 months from Manufacture Date
Share
Ingredients

Gurmar 15%, Saptarangi 3%, Methi 3%, Neem 13%, Karela
20%, Jamun 20%, Amla 18%, Shatavar 2%, Musli safed
2%, Shilajit Shudh 2%, Ashwagandha 2%

Benefits

Blood Sugar Management: Neem Karela Diabecip Powder offers natural support in maintaining optimal blood sugar levels.

Diabetes Care: Gurmar, Karela, and Jamun are well-known for their roles in traditional diabetes care.

HELPS SUPPORT BODY ORGANS-: It reduces complications of other body organs who are effected by high Blood Sugar like eyes , kidneys and heart

NO SIDE EFFECTS-: Our Diabecip powder has absolutely no side effects and can be used by a healthy person who is loooking to enhance his lifestyle and get rid of minor problems like constipation, low immunity etc

Our formula formula contains Gurmar, Saptarangi, Methi, Amla Shatavar in powder form which is easy to consume and and effective such that you can see results within the 3rd day of using.


How to Consume

1 Teaspoon Full Morning Empty Stomach and Evening 1 Hour Before Meal

View full details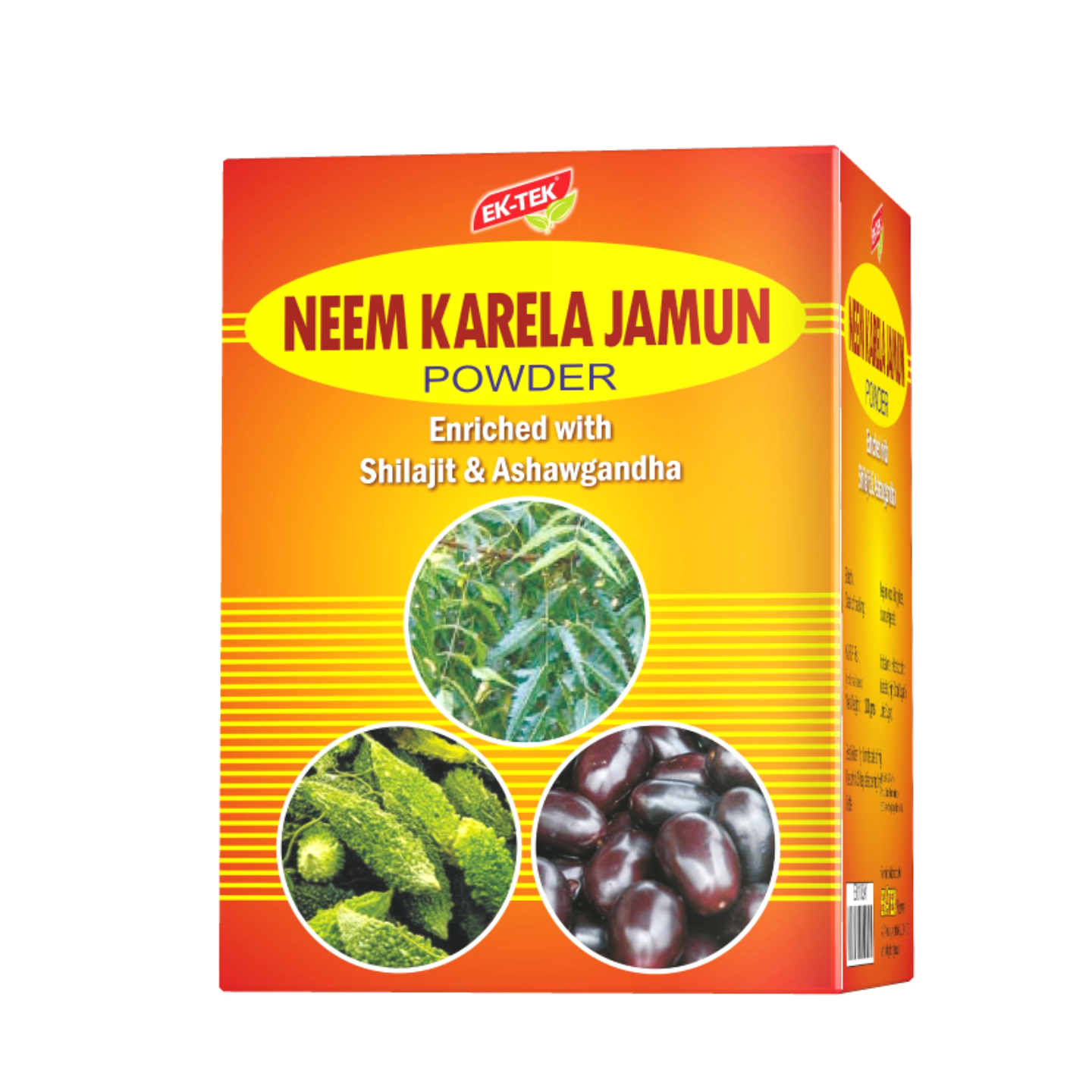 Why Ek-Tek Pharma?
Health Outcomes

Ayurvedic solutions delivered thoughtfully

Bespoke Ayurveda

Programs crafted by Ayurvedacharyas

Natural Ingredients

Carefully handpicked and sourced