Natural Remedy for Women's Anemia & Gynecological Disorders
Regular price
Sale price
Rs. 200.00
Unit price
per
Sale
Sold out
Manufacture Name – SHAKTI BIOTECH, MATEWARA, LDH
Country of Origin – India
Shelf Life Best Before use 24 months from Manufacture Date
Share
Ingredients

Anjwar - 400 mg, Lodh Pathani - 500 mg, Mai - 300 mg ,Maju - 200 mg, Mochras - 200 mg, Gul Supari - 100 mg, Samunder Sokh - 100 mg, Safaid Musali - 200 mg, Kulpha - 200 mg, Ral - 100 mg ,Godanti Bhasam - 100 mg, Kuktand tuok Bhasam - 100 mg, Kundru - 100 mg

Benefits

Gynecological Support: Lukocip is tailored to provide comprehensive support for women's health and gynecological well-being. Anjawar and Lodh Patani are known to contribute to hormonal balance and comfort.

Anemia Management: Combat anemia naturally with the enriching properties of Anjawar and Maju. These ingredients promote healthy hemoglobin levels

Vital Nutrients: Lukocip is packed with vital nutrients that contribute to overall vitality and wellness. The combined benefits of Mai and Maju nourish your body from within, fostering a sense of vitality

Natural Wellness: Derived from all-natural sources, this Ayurvedic tonic aligns with the principles of holistic wellness. The synergy of these ingredients supports your body's innate capacity to find balance and health.

How to Consume

Two Teaspoon Full after meal twice a day

View full details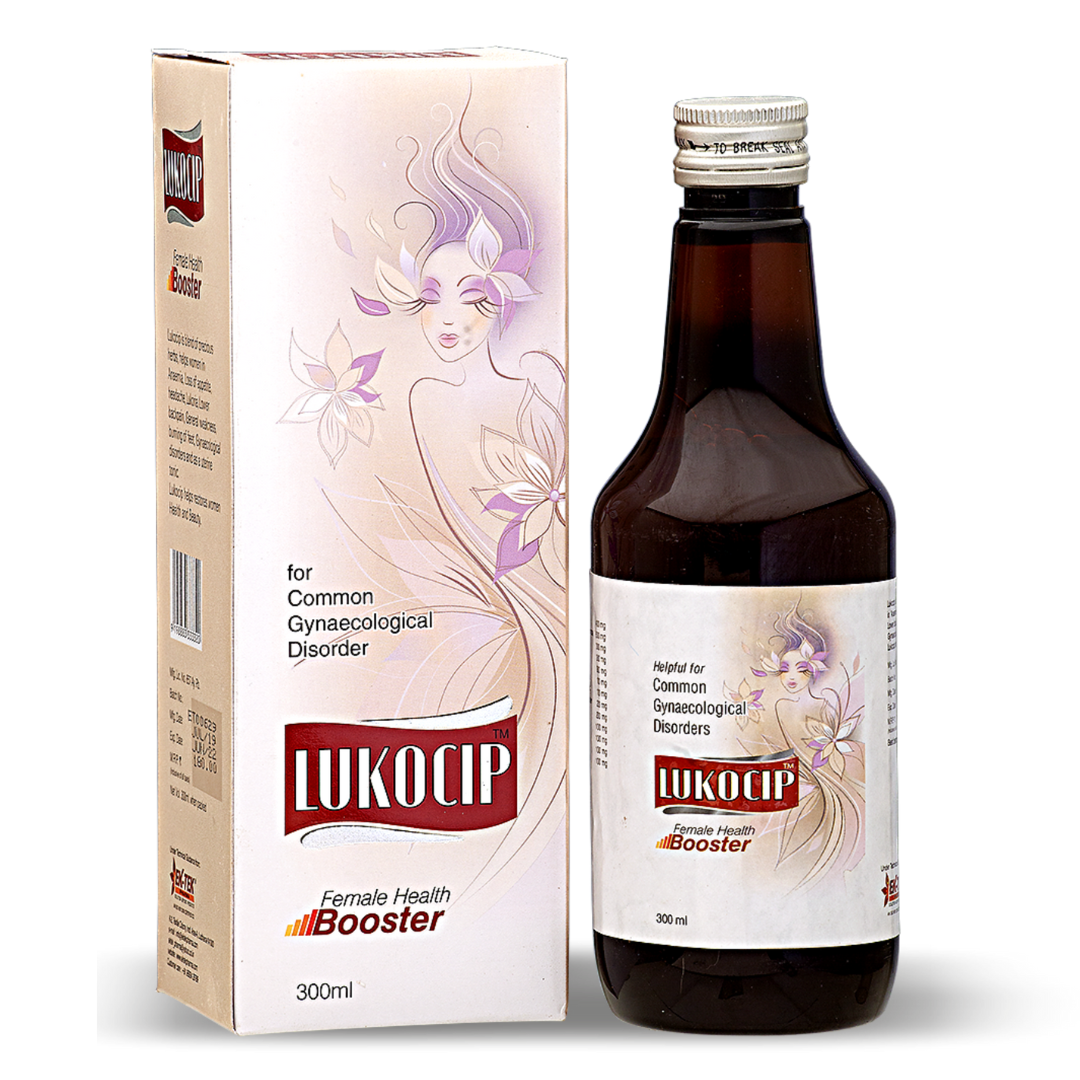 Why Ek-Tek Pharma?
Health Outcomes

Ayurvedic solutions delivered thoughtfully

Bespoke Ayurveda

Programs crafted by Ayurvedacharyas

Natural Ingredients

Carefully handpicked and sourced