Bitter Gourd Juice Ras,Natural Ayurvedic Juice
Regular price
Sale price
Rs. 360.00
Unit price
per
-Liquid error (snippets/price line 90): divided by 0% OFF
Sold out
Manufacture Name – SHAKTI BIOTECH, MATEWARA, LDH
Country of Origin – India
Shelf Life Best Before use 24 months from Manufacture Date.
Share
Ingredients

Karela Ras-90%, Jamun Seed Extract-9.5%, Sodium Benzoate-0.5%





Benefits

Ektek pharma Karela juice, Karela juice, Pure Karela juice, Bitter Gourd Juice, Ayurvedic Natural Juice, Sugar free juice, Karela ras, Diabetes management, Sugar control Juice, Pure natural juice

100% Pure Bitter Gourd Extract: Our Karela Juice is derived from carefully selected Bitter Gourd, known for its numerous health benefits. Enjoy the unadulterated goodness of nature in every bottle.

No Added Sugar: We believe in providing you with the true essence of Karela, which is why our juice contains no added sugars or artificial sweeteners. Experience the pure, authentic taste without compromising on health.

Rich in Nutrients: Bitter Gourd is a nutritional powerhouse, brimming with vitamins, minerals, and antioxidants. Our juice captures these natural elements to offer you a potent source of wellness.

Digestive Health: Karela is renowned for its digestive benefits. Embrace the potential to support digestion and promote a healthy gut with every dose of our Karela Juice.

Diabetes-Friendly: With its low glycemic index and absence of added sugar, our Karela Juice is a suitable choice for those seeking to manage their blood sugar levels naturally.

How to Consume

With its convenient 500ml bottle, you can easily incorporate our Aloe Vera Juice into your daily routine. You can drink 20ml every morning on empty stomach and 20ml 1 hour prior to Dinner

View full details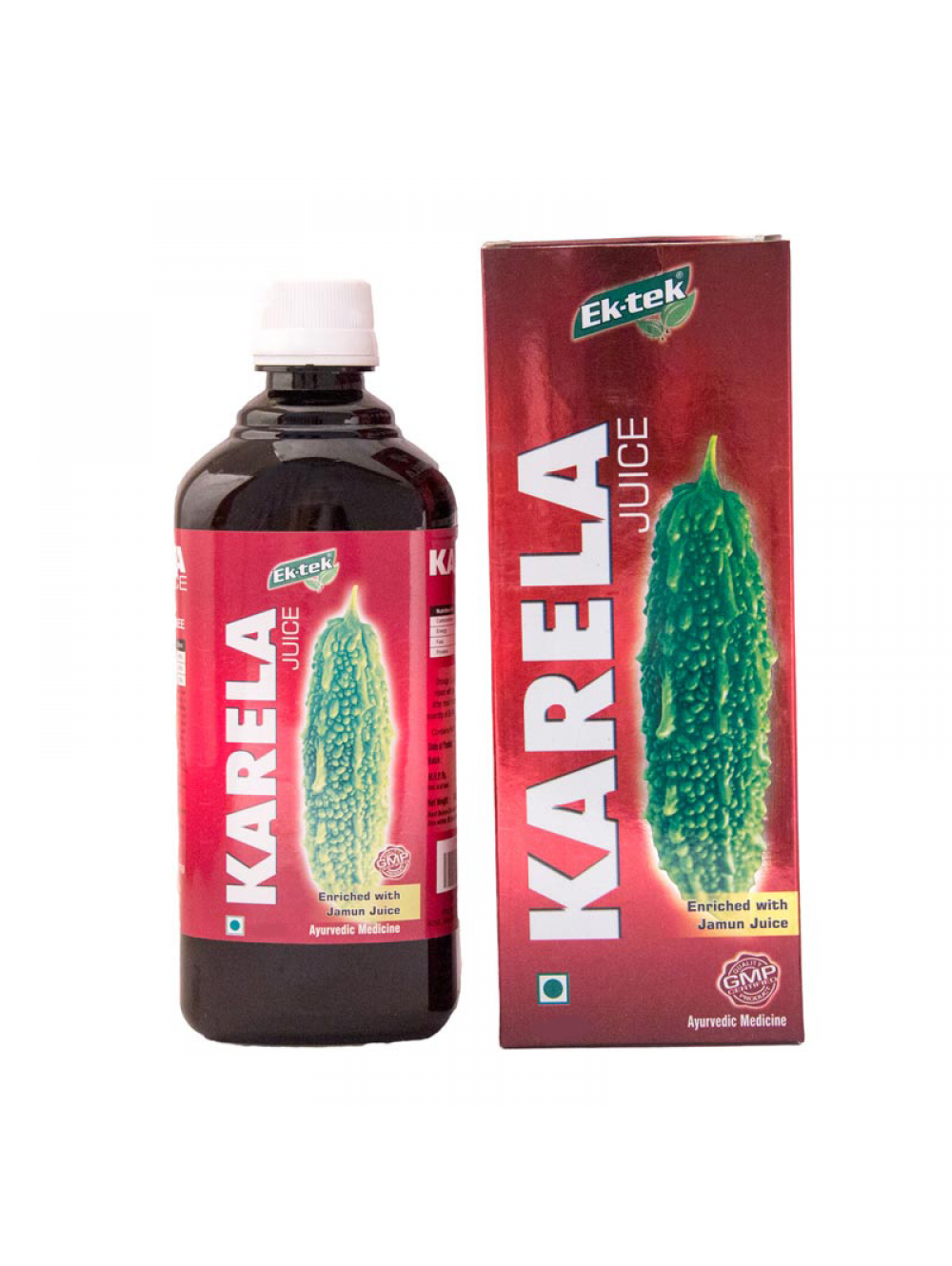 Why Ek-Tek Pharma?
Health Outcomes

Ayurvedic solutions delivered thoughtfully

Bespoke Ayurveda

Programs crafted by Ayurvedacharyas

Natural Ingredients

Carefully handpicked and sourced