Natural Skin Brightening,Even and Brighter skin tone
Regular price
Sale price
Rs. 200.00
Unit price
per
Sale
Sold out
Manufacture Name – SHAKTI BIOTECH, MATEWARA, LDH
Country of Origin – India
Shelf Life Best Before use 24 months from Manufacture Date
Share
Ingredients

Titanium Dioxide, Cocunut Oil, Palm Kernel Oil, Hydroquinone

Benefits

🌞 Titanium Dioxide: Experience the power of light with Titanium Dioxide. This ingredient lends its light-reflecting properties to enhance your skin's natural radiance, helping you achieve a luminous and refreshed appearance.

🥥 Coconut Oil & Palm Kernel Oil: Infuse your skin with the nourishment it craves. The combination of Coconut Oil and Palm Kernel Oil provides deep hydration, leaving your skin irresistibly soft and supple.

🌟 Hydroquinone: Address uneven skin tone with the skin-lightening prowess of Hydroquinone. This key ingredient targets areas of hyperpigmentation, assisting in reducing the appearance of dark spots, age spots, and sun damage over time.

🧼 Gentle Cleansing Base: Ektek FacioWhite Soap is anchored by a gentle cleansing base, ensuring a thorough yet mild cleanse that removes impurities without compromising your skin's natural moisture.

✨ Radiant Transformation: Unleash the beauty within as the harmonious blend of ingredients works to unveil a more even complexion, granting you the confidence to shine.

View full details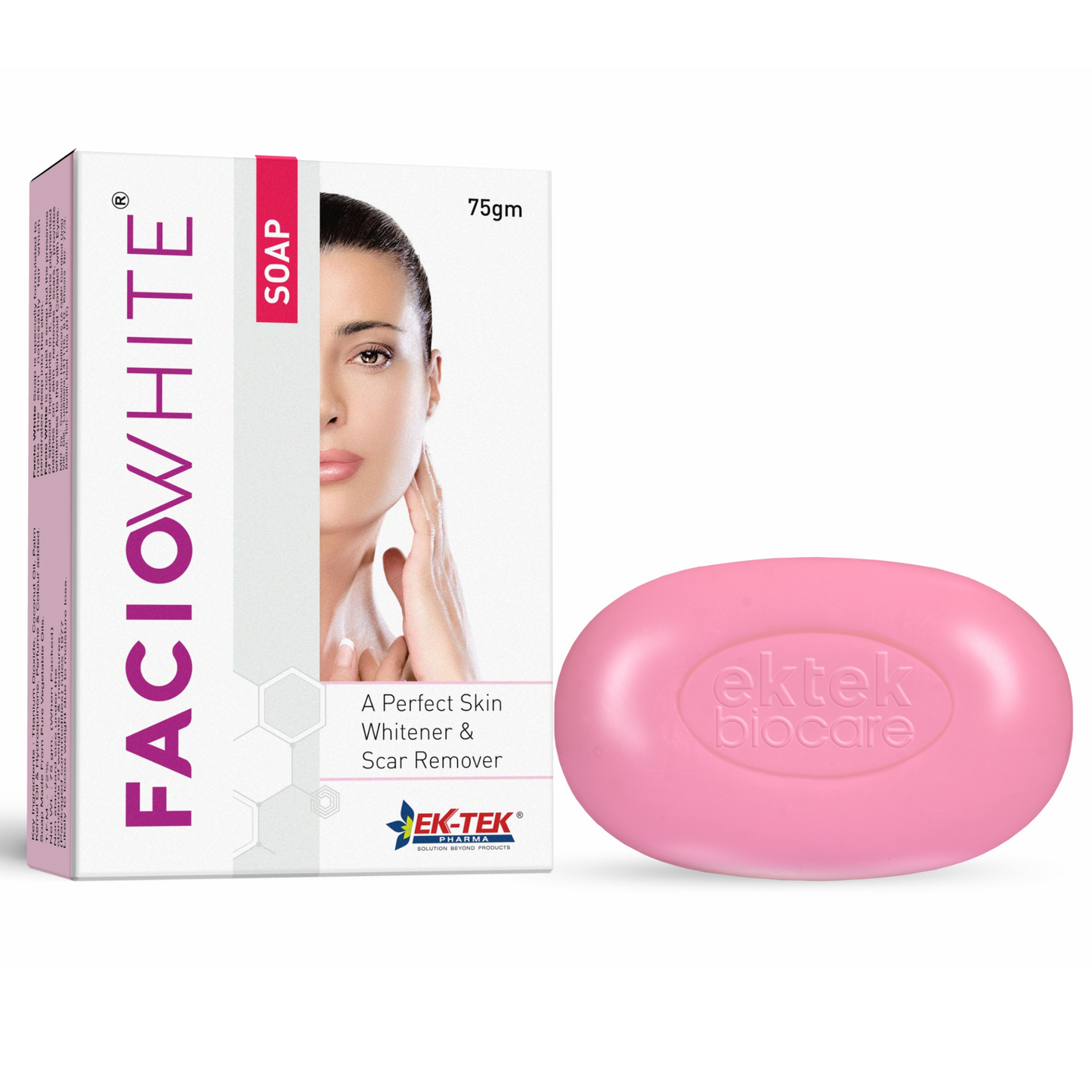 Why Ek-Tek Pharma?
Health Outcomes

Ayurvedic solutions delivered thoughtfully

Bespoke Ayurveda

Programs crafted by Ayurvedacharyas

Natural Ingredients

Carefully handpicked and sourced