For Whiter & Stronger Teeth, Healthy Gums
Regular price
Sale price
Rs. 200.00
Unit price
per
Sale
Sold out
Manufacture Name – SHAKTI BIOTECH, MATEWARA, LDH
Country of Origin – India
Shelf Life Best Before use 24 months from Manufacture Date
Share
Ingredients

Potassium Nitrate B.P. 5.00% w/w
Sodium Monofluorophosphate U.S.P. 0.70% w/w
Triclosan U.S.P. 0.30% w/w

Benefits

Sensitivity Relief: Experience relief from tooth sensitivity, allowing you to enjoy hot and cold foods without discomfort.

Cavity Protection: Strengthen tooth enamel and shield your teeth from cavities for lasting dental health.

Gum Health: Support healthy gums and reduce the risk of common gum problems such as gingivitis.

Fresh Breath: Enjoy long-lasting freshness, ensuring confidence in any social situation.

Antibacterial Action: Fight harmful bacteria in your mouth, promoting a clean and hygienic oral environment.

Natural Whiteness: Enhance the natural whiteness of your teeth, giving you a radiant smile.

Elevate your oral care routine with Ektek Care 32F Toothpaste. Trust in its quality and experience the benefits for yourself.

View full details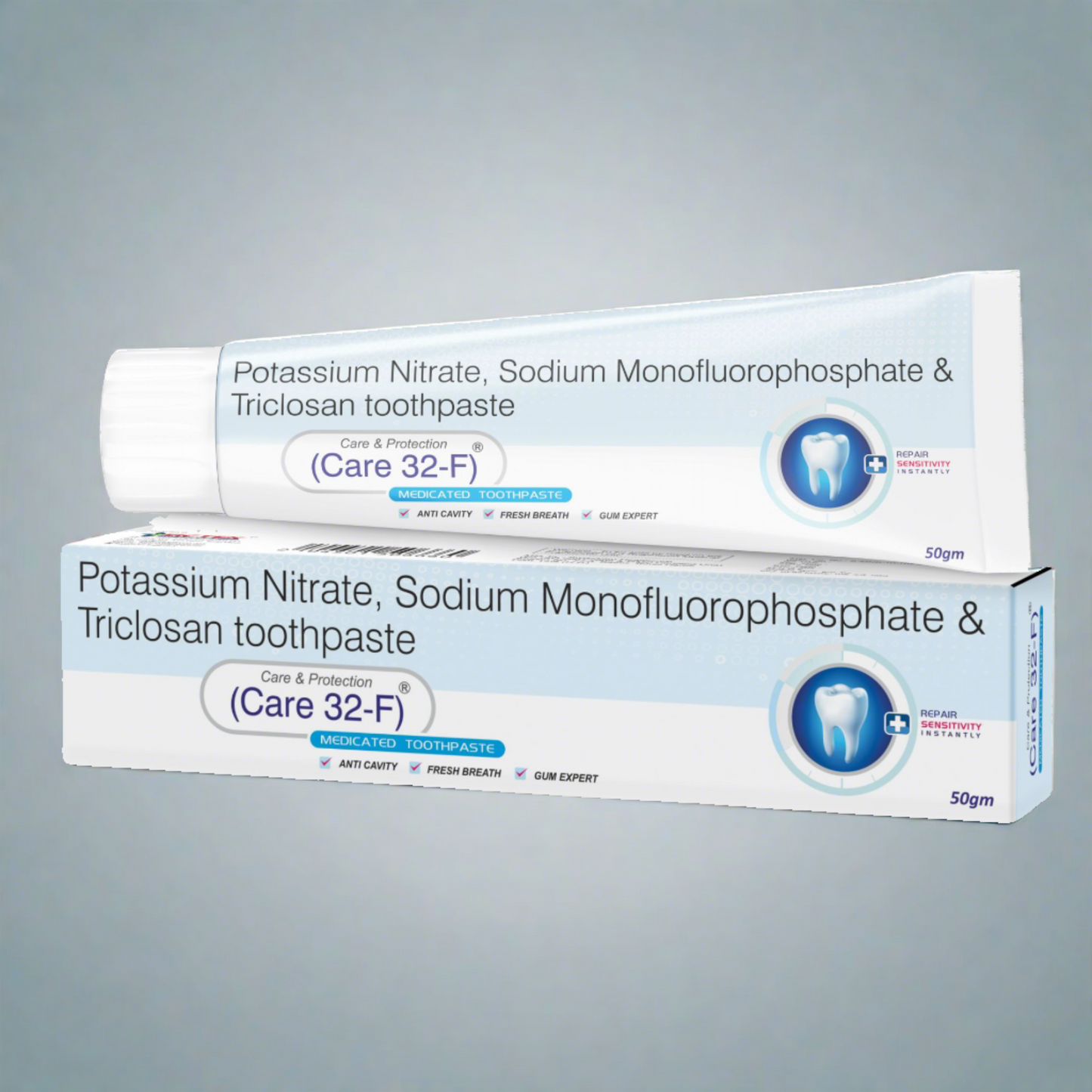 Why Ek-Tek Pharma?
Health Outcomes

Ayurvedic solutions delivered thoughtfully

Bespoke Ayurveda

Programs crafted by Ayurvedacharyas

Natural Ingredients

Carefully handpicked and sourced