Ektek Fatty O-3 Soft Gel Capsules
Regular price
Sale price
Rs. 200.00
Unit price
per
Sale
Sold out
Manufacture Name – SHAKTI BIOTECH, MATEWARA, LDH
Country of Origin – India
Shelf Life Best Before use 24 months from Manufacture Date
Share
Ingredients

Eicosapentaenoic Acid 180 mg, Docosahexaenoic Acid 120 mg

Benefits

Heart Health: EkTek Fatty O-3 Capsules harness the power of EPA to promote cardiovascular well-being. By supporting healthy cholesterol levels and enhancing blood circulation, these capsules contribute to a healthier heart.

Brain Function: The presence of DHA in these capsules enhances brain function, memory retention, and cognitive clarity. It's an essential nutrient for maintaining optimal mental performance.

How to Consume

1 Capsules Daily with Water after Meal

View full details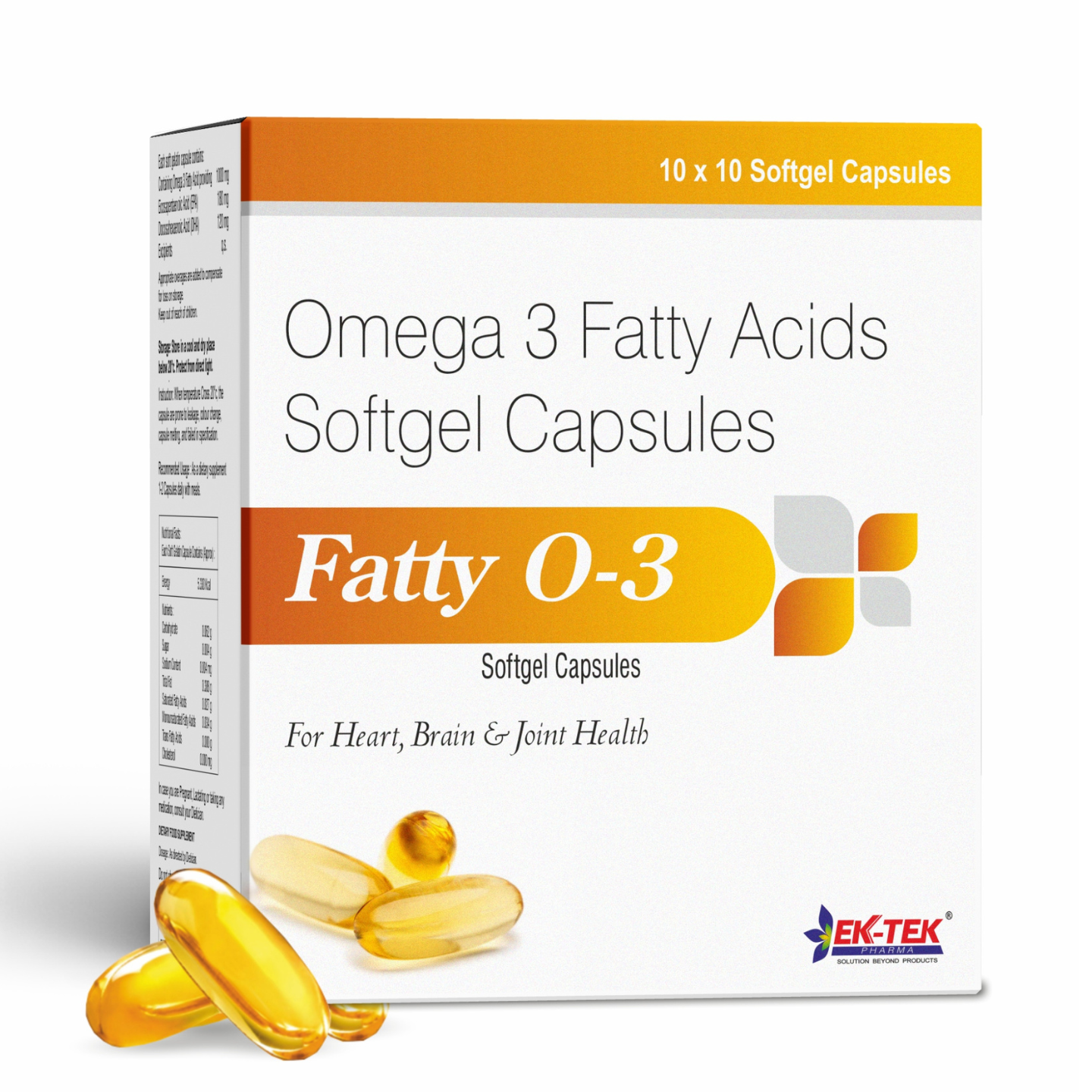 Why Ek-Tek Pharma?
Health Outcomes

Ayurvedic solutions delivered thoughtfully

Bespoke Ayurveda

Programs crafted by Ayurvedacharyas

Natural Ingredients

Carefully handpicked and sourced