Pure White Gourd Ras for a Healthy Heart
Regular price
Sale price
Rs. 200.00
Unit price
per
Sale
Sold out
Manufacture Name – SHAKTI BIOTECH, MATEWARA, LDH
Country of Origin – India
Shelf Life Best Before use 24 months from Manufacture Date
Share
Ingredients

Pure White Gourd Ras - 85%, Pure Tulsi Ras - 5%, Pure Pudina Ras - 8%, Kali Mirch - 1.50%, Sodium Benzoate - 0.5%

Benefits

Ektek pharma Lauki Ras is made of pure white ground ras , pure white ground ras , tulsi ras, pudina ras , kali mirch and sodium benzoate

Heart Health Support: Ektek Pharma Lauki Ras, made from pure white gourd, tulsi, pudina, kali mirch, and sodium benzoate, aids in preventing heart diseases

Blood Pressure Control and Post-Surgery Care: This herbal blend helps manage high blood pressure (hypertension) and post-surgery complications.

Digestive Wellness: Address acidity, gas, and constipation with this natural remedy.

Urinary Health and Cellular Revitalization: Support urinary health and rejuvenate body cells for overall vitality.

How to Consume

With its convenient 500ml bottle, you can easily incorporate our Aloe Vera Juice into your daily routine. You can drink 20ml every morning on empty stomach and 20ml 1 hour prior to Dinner

View full details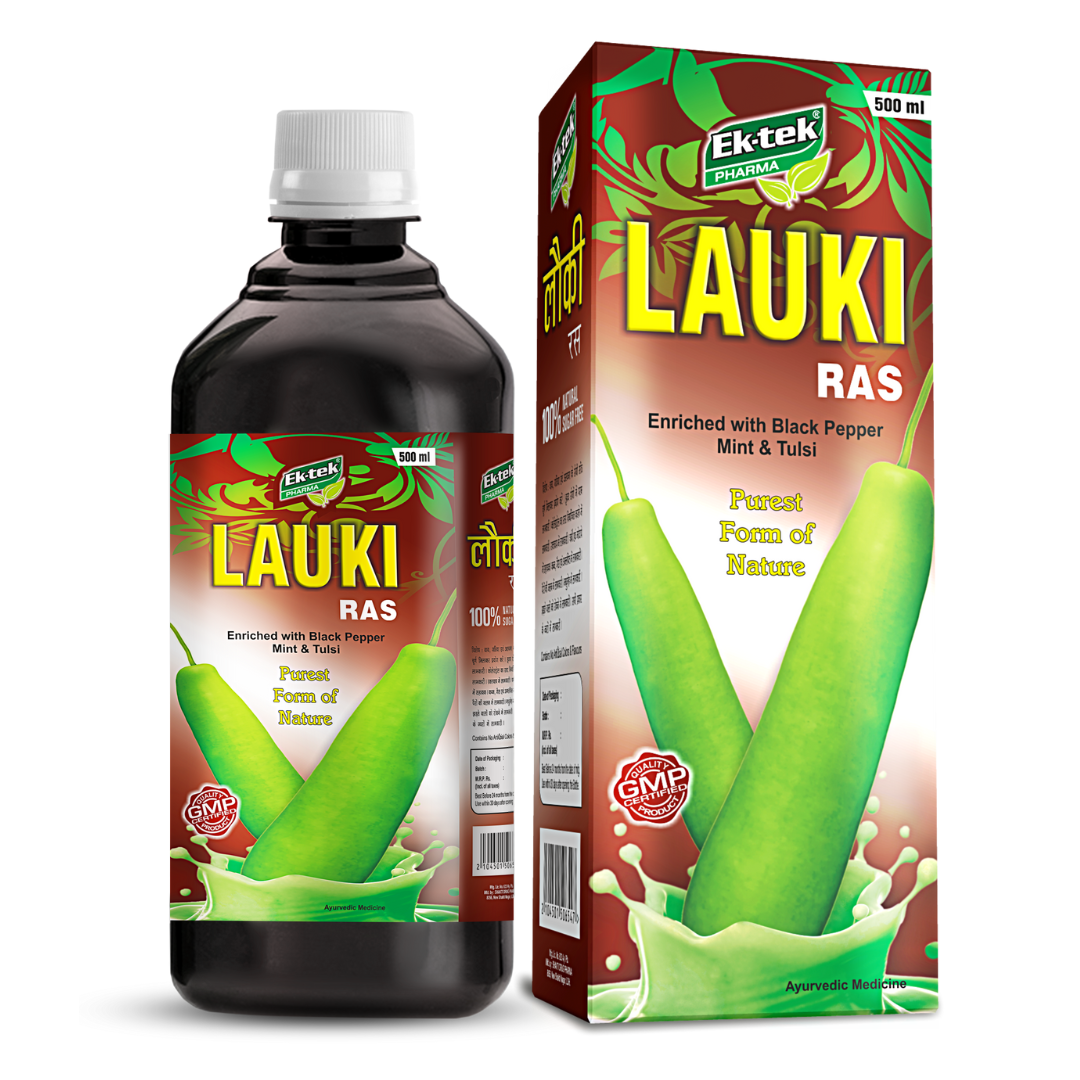 Why Ek-Tek Pharma?
Health Outcomes

Ayurvedic solutions delivered thoughtfully

Bespoke Ayurveda

Programs crafted by Ayurvedacharyas

Natural Ingredients

Carefully handpicked and sourced